At Pearson Engineering we are pleased to work with a range of agricultural businesses who share our passion for high quality, New Zealand made farm implements.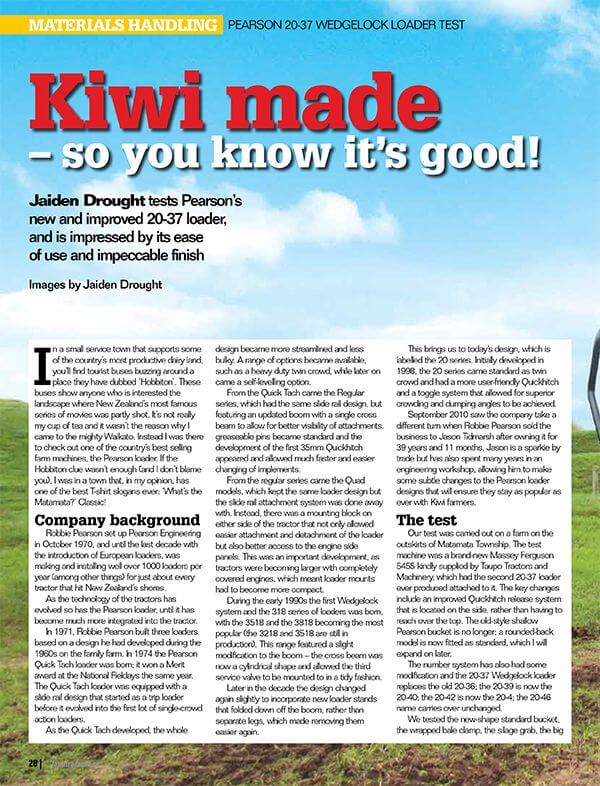 Pearson 20-37 Wedgelock Loader test.
Reviewed by Farm Trader.
Jaiden Drought from Farm Trader tested Pearson's new and improved 20-37 loader, and is impressed by its ease of use and impeccable finish.